When the Animal Medical Center's veterinarians and staff aren't busy taking of our clients and their pets, they are busy reading, searching for and learning about the latest developments in veterinary science and animal care. Most of our staff have pets of their own, and can relate to the challenges and questions you may face as a pet owner. Browse through a selection of helpful links and recommendations from AMC's veterinarians and check back often, as we're constantly coming across helpful resources that will benefit both you and your pets.
The Indoor Pet Initiative is a great resource for pet lovers to learn more about the fundamental physical and behavioral needs of companion dogs and cats. This is a great place to look for information about behavior issues and solutions.
Veterinary Partner is an excellent resource maintained by experienced veterinarians for additional information on treatments, ailments and other procedures affecting your pet.
The ASPCA Animal Poison Control is a great place to know about if your pet gets into something you know they are not supposed to. They have a 24 hour hotline and can get you the help you need right away.
www.aspca.org/pet-care/poison-control
Looking for more information about all the parasites that can afflict your pet? Check out the Companion Animal Parasite Council
Not sure where to go to look for your next pet? Consider adopting one from the Almost Home Foundation, they have been serving the western suburbs for years, uniting animals in need with wonderful new homes. We partner with them often, to serve animals in need.
Be Vaccine Smart can help you to understand more about the vaccines we give and why we give them.
We know how difficult losing a pet can be, here are some wonderful websites and hotlines that can help you through this difficult time.
1. The Association for Pet Loss and Bereavement www.aplb.org
2. C.A.R.E. Pet Loss Helpline www.vetmed.illinois.edu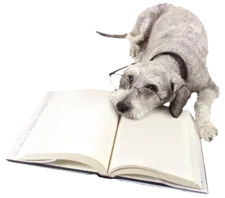 American Animal Hospital Association
www.aahanet.org

American Board of Veterinary Practitioners
www.abvp.com

American College of Veterinary Internal Medicine
www.acvim.org

American Kennel Club
www.akc.org

American Veterinary Medical Association
www.avma.org

Association of American Veterinary Medical Colleges
www.aavmc.org
Agility Information
www.cleanrun.com

Center for Veterinary Medicine- U.S. Food and Drug Administration
www.fda.gov/cvm/